Rumors Of Big Sean Cheating On Jhene Aiko On Oscars Night Upstaged Only By Black Twitter's Reactions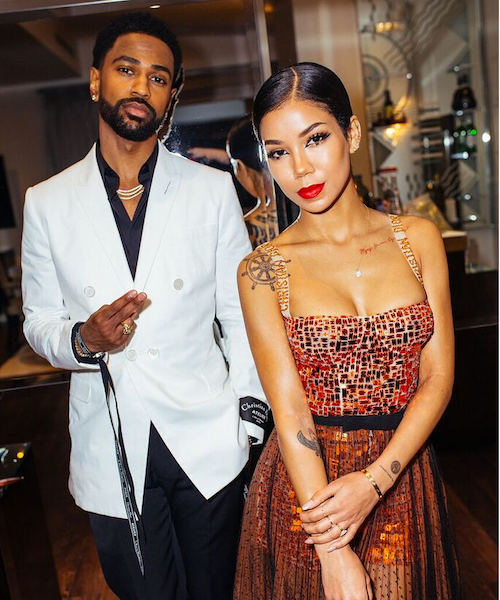 Rumors that Big Sean has cheated on Jhene Aiko have hit the net, and Twitter is freaking all the way out. Get into the funny AF responses and how Nicole Scherzinger is allegedly involved inside…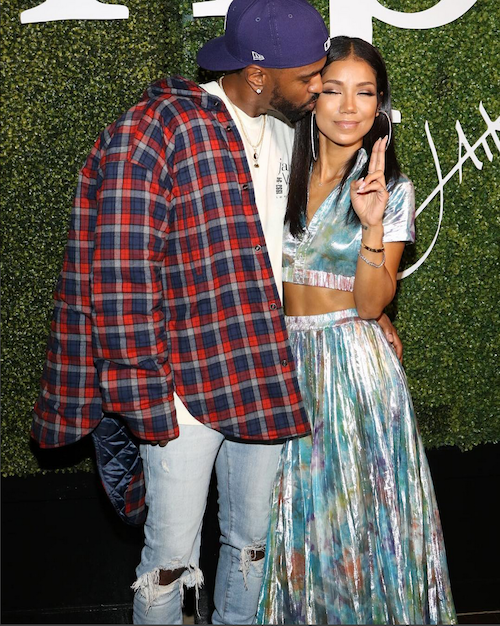 Twenty 88 might be no more if this rumor about Big Sean being on his F-boi ish is true.
According to TJB, the Detroit rapper hit an Oscars party with Nicole a couple weeks ago, and his ethereal bae Jhene wasn't anywhere near here for it. They're rumored to now be on the rocks after he was caught cozying up to another celeb chick at a party.
The site reports:
[Big Sean and Nicole Scherzinger] both attended an Oscar Awards after-party together and were cozied up together sitting at a table in VIP.

We're told no cameras were allowed inside the bash, but the pair (Sean and Nicole) were allegedly sitting next to each other, hugging and flirting in VIP.

They were all over each other and they looked really comfortable around each other. They looked like they were a couple.
Apparently, someone told Jhene, who got majorly pissed and confronted him about it.
What we do know is, Jhene has coincidentally unfollowed Sean on social media. It doesn't necessarily confirm the story, but where there's smoke, there's likely fire. Sean still has his pics with Jhene up on his accounts though.
Twitter is going nuts over the potential break up. Folks have zero chill and sides are being taken. Check it below:
Big Sean cheating on Jhene Aiko after she got a tattoo of his face on her, proves that the only thing that's real is, J. Cole going double platinum with no features.

— jones. (@MsPilotJones) March 13, 2018
the faithful black men association finding out big sean cheated pic.twitter.com/DjcaPDPSaE

— was @LILAFRIMANE (@LORAFRIMANE) March 13, 2018
Whole of Twitter: Why would Big Sean cheat on Jhene Aiko?
Big Sean: pic.twitter.com/f05ye9Rtqz

— FaithGrace (@faithi) March 13, 2018
Oh Jhene gets a pass for cheating on her husband. But Big Sean gets slandered for cheating? That's how we playing this? Oh ok… pic.twitter.com/u1JTmnBrZp

— Mr Drumm (@Mr_Drum) March 13, 2018
Jhené Aiko must've done something really bad to make Big Sean cheat smh women ain't shit

— Papi Women Respecter (@JuiceGawd23) March 13, 2018
Jhene Aiko & Ariana Grande on their way to the studio to record a diss track about Big Sean pic.twitter.com/vnDrg2IM1D

Why do women keep tryna wife Big Sean? He's 5'8 and a March Aries. Two red flag offenses right there. https://t.co/oNoqYVK49H

— E. (@LIBGyal) March 12, 2018

big sean cheated on jhene? i need receipts before i allow myself to be upset about this

— CurlyTop (@wassupbria) March 13, 2018

Y'all so worried about Big Sean cheating, but your man has been cheating on you for the past few months pic.twitter.com/PrGioyx3Rm

— J. SNOW (@jsnoww101) March 13, 2018

Jhene Aiko fine af and I honestly don't understand why Big Sean would cheat, but that ain't my business either. Let these people live, y'all mamas and daddies cheat all the time & you don't even know it.

— Royce Tyler (@longlivetrawww) March 13, 2018

Y'all females don't even know if Big Sean cheated yet . Y'all was just ready to say niggas ain't shit again.

— BLACK (@ItsKanjii) March 13, 2018

Big Sean watching Jhene Aiko getting him tatted on her knowing he'll cheat in the future pic.twitter.com/pCXoIZugL4

— Jah Bless (@DidoRich) March 13, 2018

Big Sean cheated???
None of us are safe. pic.twitter.com/c8Tdk3Tm8A

— Briana Lane Salazar (@yobriiiiiiiiiii) March 13, 2018
Y'all are a mess.
Photos: Instagram
Source: YBF